We don't have any upcoming events at this time.
Please check back as we update these events regularly.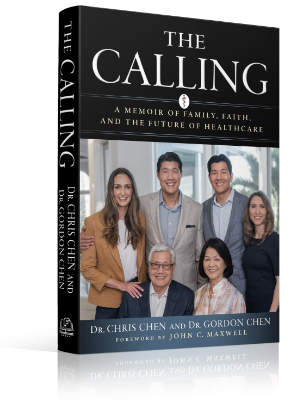 A wonderful read. Chris and Gordon share a deeply moving story of their family's mission to change the course of healthcare in America by making it kinder, simpler, more personal—the kind of care everyone wishes for their loved ones. What makes their story so compelling is they've brought this mission to life, making personalized, empathetic, and holistic care a reality for hundreds of thousands of people. Our country is better off for their persistence and passion for the cause.
BRUCE D. BROUSSARD


President & CEO, Humana Inc.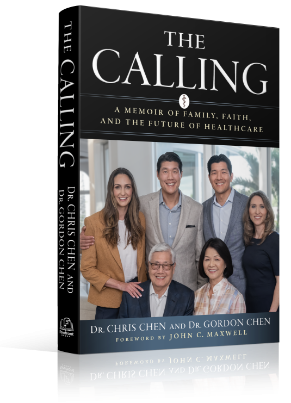 A fascinating story of a remarkable family who have overcome great obstacles building a world-changing company. You will be inspired!
Buck McCabe


Retired EVP and CFO, Chick-fil-A Inc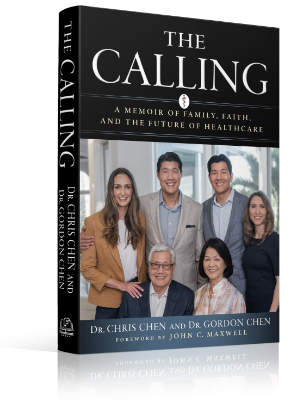 The Calling shows how the stories of a great immigrant family and a transformational healthcare organization begin with strong values and simple commitments—e.g., respect your parents and see every patient every month. While the stories are intertwined, the authors have learned over time of the distinction between unconditional family relationships and conditional business relationships. Their insights can help organizations of all types thrive through the performance of noble work during our tumultuous times.
THOMAS LEE, M.D.


Chief Medical Officer, Press Ganey Associates and author of The Good Doctor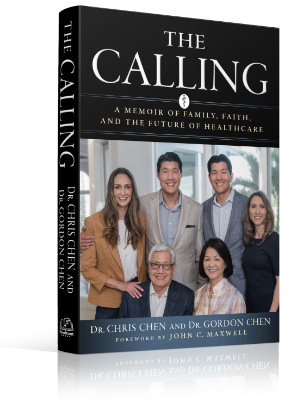 This book offers guidance on faith and family, personal and business development, dealing with setbacks, and making the most of opportunities. If you let it, The Calling: A Memoir of Family, Faith, and the Future of Healthcare will challenge you and also help you find your unique place in your family and in the world. Along the way, you'll be called to make your relationships at work and home stronger and more centered on a vision of a better future. For those of us called to heal healthcare, we'll see that only a company informed by thousands of years of family and spiritual wisdom is up to that monumental task—and you'll want help!
DAVE LOGAN, PhD


New York Times best-selling co-author of Tribal Leadership, cofounder of three businesses including Care4th, and professor at the USC Marshall School of Business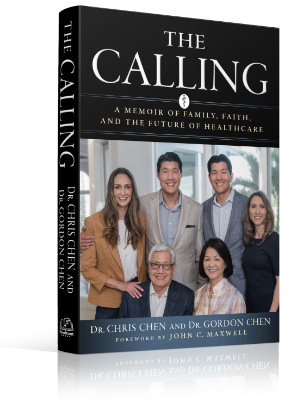 I first met Dr. Chris Chen when he joined a small group of the most innovative health providers in the country to meet President Obama and discuss what the future of great healthcare should be. Currently, I have the opportunity to see the patient impact of the better medical care delivered at a lower cost to very vulnerable seniors whose lives are improved every day by having access to a ChenMed physician.

The Chen family of providers are working hard to erase the inequities of our current health system. Their goal—and their calling—is to transform care delivery so that better care at a lower cost is available to the more-vulnerable Americans. The mission is both inspirational and meaningful, and The Calling is an important book for anyone interested in better healthcare in America.
KATHLEEN SEBELIUS


Former Secretary of the US Department of Health and Human Services, 2009–2014